The lab can be very quiet when people are concentrating on their tasks, but is can also be like a railway station when hoards of students are visiting, people are passing through and several meetings are ongoing at the same time. We rather like it like that.

Our daily workspace is an office environment, although we have light experimental equipment stocked in the corners. For more extensive experiments, we have access to the main lab of the Department of Mechanical and Manufacturing Engineering with a professional machine shop, 3D printers, material testing machines and many other facilities.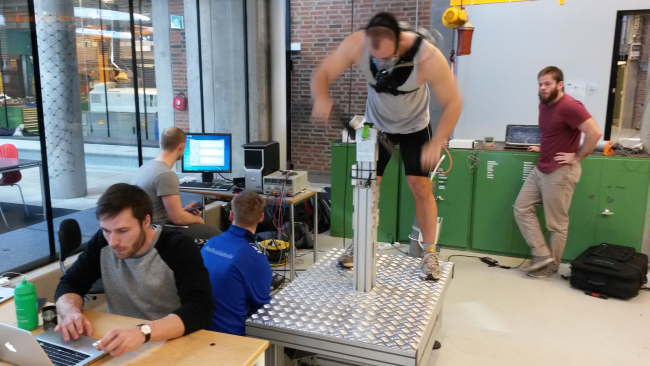 Experiments involving humans such as motion capture and EMG recording, are generally conducted in cooperation with the Department of Health Science and Technology.